The "Big" and "Little" of it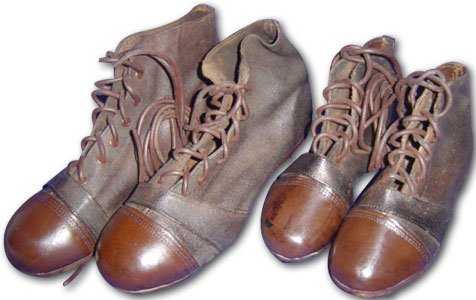 My mother is a very small woman. At only about 5 feet tall, she wears a size 4.5 to 5 shoe. She has a TERRIBLE time finding shoes in her size. She's a grown woman and often times she has to get shoes from the Tween section which she can't stand.
On the flip side, my cousin Dee has SUPER large feet. She's a tall woman (almost 6 feet) so her shoe size is a size 11 and she can hardly find anything stylish in those sizes without a) making her look like she has on jet skis and b) looking like a drag queen.
So what are some good sites for the size challenged???
For Small/Petite Feet (sized 2 to 5.5)
http://www.shoebuy.com/
(has an entire section dedicated to very small feet)
http://www.shoes.com/
(also has an entire section of small feet sizes)
http://www.pretty-small-shoes.com/
(Based out of the UK but they ship internationally and very quickly)
http://www.cinderellaofboston.com/
(based out of CA....)
For Large Feet (sizes 10 and larger)
http://largefeet.com/index.ph
p (operated by world famous Friedman's Shoes)
http://www.yourfeetmakeyouunique.com/
http://www.2bigfeet.com/
http://www.designershoes.com/
http://www.barefoottess.com/
For both petite AND large shoes
http://www.alonai.com/
I hope this helps you ladies with those difficult foot sizes find shoes that are stylish, flattering and most of all, YOU! :)