Whiteness and Beauty: the MAC Cinderella Collection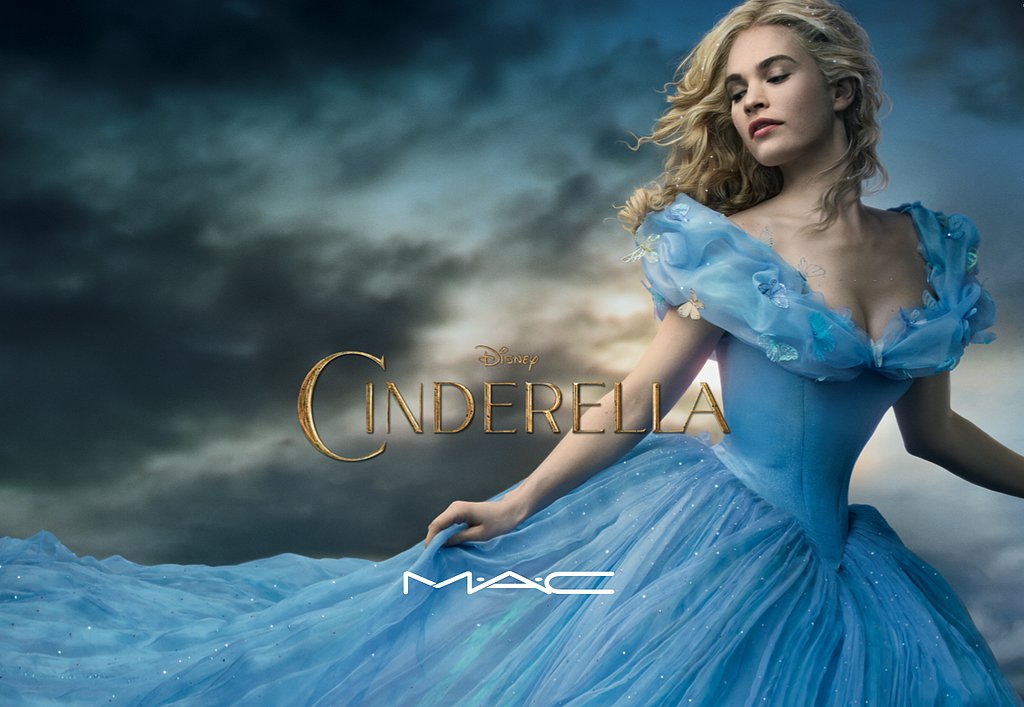 I am always intrigued when MAC cosmetics launches a line using some iconic figure or "ideal" in beauty. From Hello Kitty to Barbie to The Simpsons.. MAC always pushes the envelope in terms of packaging, color ranges and overall creativity with its collaborations.
Recently, MAC has been collaborating with a more diverse crowd. From Nicki Minaj, Rihanna, Isabel Toledo, Prabal Gurung, and Bao Bao Wan we see diversity being at the forefront of the cosmetics company. Although they still often struggle with foundation shade ranges for women of color, they have gotten better and become the standard in which women identify their color ranges. Before MAC no one knew what NC or NW meant. (For the record, it means "neutral cool" or "neutral warm").
I usually am intrigued to see what collections and collaborations MAC comes up with every year (or month it seems). Rarely if ever do I buy entire collections. The last one I bought was the Wonder Woman collection because... my affinity for Wonder Woman knows no bounds and they had a lot of colors which were WOC (women of color) friendly. Warm rich tones that were suitable for all skin types really. I was thinking, surely the next most anticipated collection, the Cinderella collection (which launched a few weeks prior to the live-action Disney version) would also have something I enjoyed.
I was wrong....
I went to my local Macy's to view the display... and I was sorely disappointed in what I saw. True, Cinderella is an ethereal beauty iconic to many girls The classic lavender-blue packaging was reminiscent of her ballgown.. But I could tell they didn't think of the black and brown girls who too thought they were Cinderella. It was filled with soft pastels and shimmers. Eye glosses in light taupes and vanilla colors. Lipsticks and LipGlass (which I usually get out of each limited collection) were basically pale pinks and nudes. The eye shadow was beautiful and in a collected collection called "Stroke of Midnight" and had a few colors I felt would work pretty well for women of color.
But I was most disturbed by what was being called "Beauty Powder"- pale, pink powder which would "give a glow from within". I swatched it and all I saw was ashy splotches of color. Clearly they were not thinking of my melanin rich beauty for all over glow or even highlighting. It was truly (pun intended) for the "fairest of them all" (Ok that's Snow White but still...). There was also an iridescent powder of a similar nature as well. Speaking of which..the Maleficent collection was 10 times better IMO.... dark, rich and gorgeous. Maybe it just flowed better *shrug*
I found it interested that the things most suitable for dark women (such as the purple pigment) had the names "Evil Stepmother" or something just descriptive of color (Macroviolet fluidline) and seemed wholly out of place. Besides, pigments are nice and all... but I do not get a lot of use of out them
The MAC Cinderella collection, to be blunt, had white women in mind
. The white ideal of beauty and fantasy and what it means to "embody" Cinderella. True, maybe some of the colors (esp in the eye shadow) could work. But overall, not really. The lipsticks and beauty powders were most definitely aimed at the fairer skin tones. Which is sad. I know Cinderella is supposed to be this soft, delicate, and fragile character and the most iconic of princesses. But even still.... there are little brown girls who want to be Cinderella too. And we (grown up) princesses deserved colors that worked for us as well. I do not think colors that would be flattering on browner people would have disrupted the flow of the collection at all. I think MAC really lost out on an opportunity to have the campaign target a wider audience, grabbing at the heartstrings of the "princess in all of us". I know some black women were looking forward to this, especially those die-hard MAC fans and fans of capsule collections. Most I encountered were quite disappointed. One of my fairer skinned black friends was also disappointed. Even she wasn't moved to purchase.
Needless to say, I walked out of Macy's empty handed. Cinderella Collection wasn't marketed with me in mind and I wasn't going to force a square peg in a round hole.
And neither should the consumer.........